The 2022 Jeep Wagoneer

Click Here
to see more photos of the Wagoneer.
The iconic Wagoneer returns to redefine North American prestige with sophisticated amenities, the latest technology and an unparalleled ownership experience.

Wagoneer was designed for distinguished customers with discerning standards. The Certified Wagoneer experience, our customer-focused program with a suite of premium ownership perks and VIP services, comes standard when you join the Wagoneer family.

A new level of 3-row comfort and premium standard, with Best-in-Class total interior volume, second-row legroom and third-row leg and headroom. With standard 5.7L V8 power and available Heavy Duty Trailer Tow Group, Wagoneer delivers Best-in-Class towing of up to 10,000 lbs. (4,536 kg).

Contact us about the exciting new 2022 Jeep Wagoneers or feel free to give us a call at 780-410-4100!
---
Up to $10,000 In Holiday Cash Back!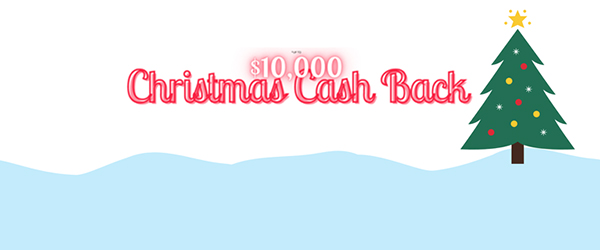 This month you can get up to $10,000 cash back with the purchase of a vehicle… just in time for all that last minute holiday shopping! Give us a call at 780-410-4100 to get more details!


---
Winter Service Specials
Please give us a call at 780-410-4101 or click here to schedule service online.
---
Cookie Dough Trifle
This no-bake treat is every cookie dough lover's dream. The best part? The cookie dough is eggless, flour-free, and 100% safe to eat. YOU'RE WELCOME.
Ingredients

FOR THE COOKIE DOUGH
1 1/2 c. (3 sticks) butter, softened
1 1/2 c. packed brown sugar
1 tbsp. pure vanilla extract
3 1/4 c. crushed graham crackers
1 1/2 tsp. kosher salt
1/3 c. milk
1 1/3 c. mini chocolate chips

FOR THE WHIPPED CREAM
1 c. mini chocolate chips, plus more for topping
2 (8-oz.) packages whipped cream, thawed
8 chocolate chip cookies (like Chips Ahoy), plus more for topping

FOR THE CHOCOLATE PUDDING
2 (3.4-oz.) boxes instant chocolate pudding mix
4 c. cold milk

Directions
1) In a large bowl, use an electric mixer to beat butter, brown sugar, and vanilla until light and fluffy. Mix in graham crackers, salt, and milk, then fold in chocolate chips. Crumble and pour 1/3 of the mixture into the bottom of a trifle dish.
2) Make the whipped cream layer: Mix chocolate chips and Cool Whip. Pour 1/3 of the mixture on top of the cookie dough in the trifle dish. Top whipped cream layer with a layer of chocolate chip cookies.
3) Make chocolate pudding layer: Combine pudding mix and milk, whisking until granules have dissolved. Let pudding set, 5 minutes, then pour 1/3 of the mixture on top of the cookies, smoothing to create an even layer.
4) Repeat layers until you've reached the top of the dish.
5) Cover the entire trifle with remaining whipped cream. Refrigerate at least 2 hours, to soften the cookie layers. Top with chocolate chips and crumbled cookie pieces before serving.
---
Address
230 Provincial Avenue
Sherwood Park, AB
T8H 0E1
Website
www.sherwooddodge.com
Phone
Sales: (780) 410-4100
Service: (780) 410-4101
Parts: (780) 410-4102
Collision: (780) 410-4110